News
02/03/08 - 19:09 -
-My Samurai Shodown 6 screenpack has been released, go grab it in the downloads section.

02/02/07 - 14:11 -
-New drawing in the art section, this is a portrait of my beautiful girlfriend.
01/30/07 - 02:37 -
-Sotiris Ninis added to PES6 Faces section, enjoy.
01/29/07 - 18:22 -
-First update in a while... there's some faces for Pro Evolution soccer 6 up:
-Papadopoulos
-Salpingidis
-Tsigas
-Also put some new art, not really new, couple years old actually, never got a chance to put them up, enjoy.
11/13/03 - 22:09 -
-New affiliation, check it out -
DIGITALFUNK.tk

10/06/03 - 09:57 -
-Added a Couple of works I did for AP Art.

01/31/03 - 20:25 -
-New drawing, go to the art page.

08/20/02 - 13:41 -
-Well, I decided to keep updating the page, the artwork section has been graced with 4 more of my amazing pieces... Go now, and check back later for an additional update featuring a charcoal version of the piece below.

07/29/02 - 20:39 -
-I just got news from Greece that my best friend Jerry died... He fell out of a truck and passed shortly after waking up from his coma...
In his Memory

06/13/02 - 09:12 -
-All outdated links in the beginner's section have been replaced.
-Rearranged the downloads page a bit.
Old News
06/13/02 - 02:25 -
I changed the layout and color scheme of the site, I thought the artwork would fit better this way; as you can see I'm excited, and I can't wait to read your feedback *hint *hint*.

06/12/02 - 19:56 -
Well, I was able to do it. All 36 of my best pieces are now up on the Artwork page.

06/11/02 - 22:48 -
Wow... It's been a while since I've had a chance to update, but now that I have, I decided to put an "Artwork" page up and I'm hoping I can have it all up there by tomorrow, if not then the day after. Check back for it.

12/16/01 - 18:42 -
-Three Stages by Shadow Dragon X4 now hosted.
-SFZ3 Honda
-SFZ3 Akuma
-SFZ3 Sagat

12/14/01 - 20:33 -
-Original Lifebars by VampiresKiss now hosted.

12/01/01 - 22:29 -
-Mugen for Dummies is back, go check it out!
-New download page is up, go get the 2k1 lifebars!

11/25/01 - 00:11 -
-Temproary download page is up
-KOF 2K1 lifebars by VampiresKiss are now ready to download

11/15/01 - 14:20 -
-Site reopened
-New Design
-New URL
-New graphics/content
-More to come...
Mugenguild Forums

The best Mugen forum around. The latest releases are always posted here.
WE Hellas

This is the spot for PES6 stuff if you're a fan of Greek soccer. check it out, they recently released a really cool patch for PES6 including chants, faces, stadiums, etc...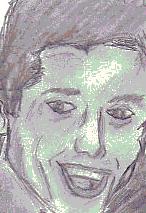 In His Memory...